As the year comes to a close, Spotify has released its Wrapped campaign, which gives users insights into their listening habits over the past year. Personally, I am obsessed. Every year I wait with trepidation for the roundup to be released. Almost with the same excitement I would wait for Christmas, I'll have you know.
Thanks to its creative and personalised content, the campaign has been a wild success each year.
Mobile app downloads went up by 21% in the first week of December last year
It's no wonder Spotify continues to run this campaign even today. Here are three things every marketer can learn from the Spotify Wrapped campaign.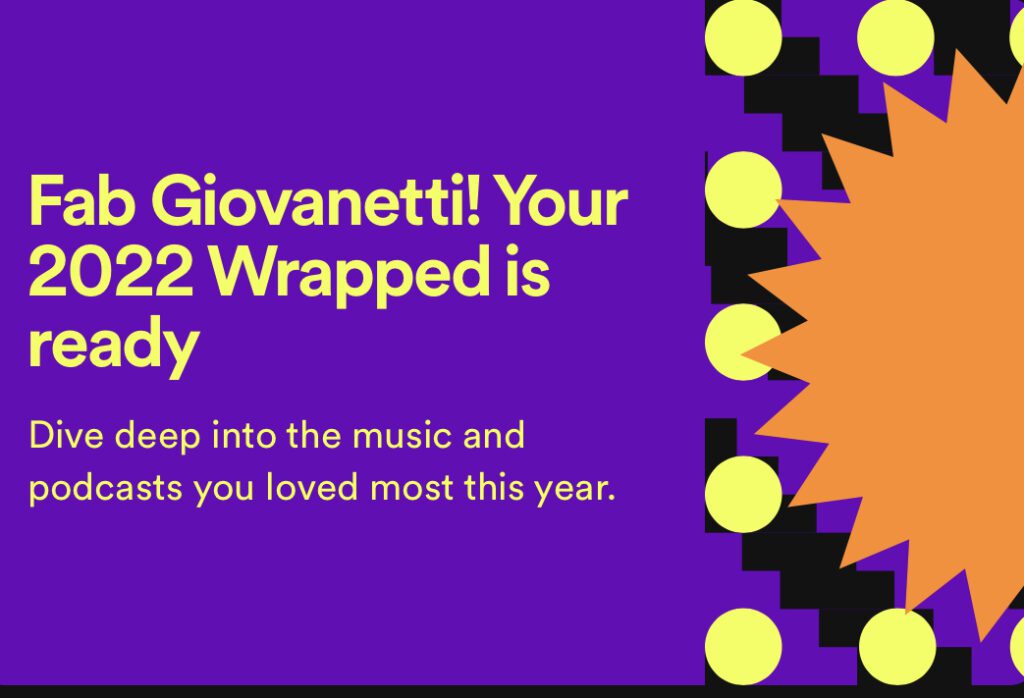 Make your data fun and engaging
Spotify's Wrapped campaign takes data that might be dull (e.g., how many minutes you spent streaming music this year) and turns it into fun, engaging content.
In fact, finding ways to make data more exciting and relatable to your audience is half the battle, so find ways to do just that.
Another way to make data more fun and engaging is by using visuals. Spotify's Wrapped campaign uses eye-catching visuals to grab users' attention and keep them engaged.
Create personalised content
One of the strengths of Spotify's Wrapped campaign is that it creates personalised content for each user. This is a great way to engage consumers and make them feel like they're getting something special just for them.
If creating a fully customised report for each user is not feasible, think about quizzes as a simpler yet unique option. Also, platforms like RightMessage and Continually are great for introducing personalisation to your bots and lead generation. For example, you can use data specific to the individual consumer, visuals that are relevant to them.
Not everyone has direct access to the wealth of data Spotify does. However, you can start using segmentation (in email marketing), custom fields and interests you can truly create a customised experience.
By creating personalised content, marketers can connect with consumers on a deeper level and ensure that they are getting the most out of their marketing campaigns.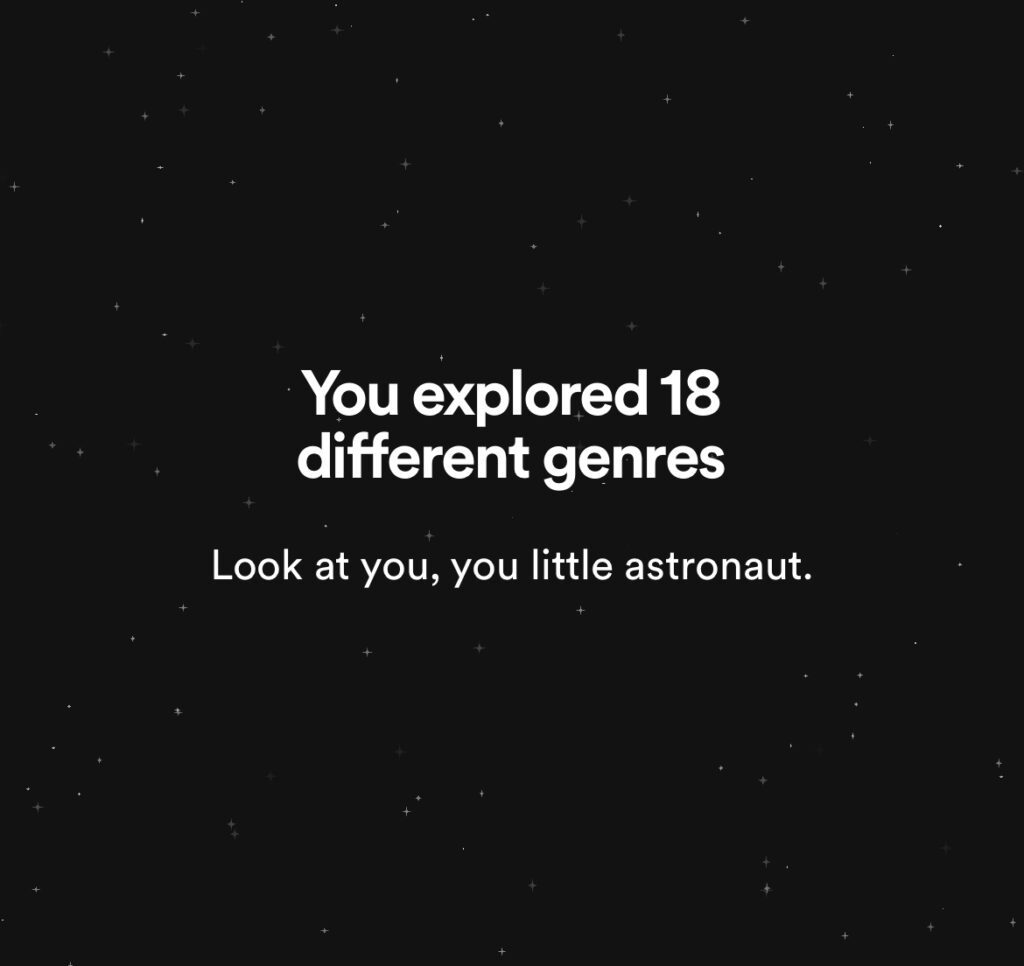 Use social media to amplify your message.
Spotify's Wrapped campaign has been very successful in terms of social media engagement. For example, they encourage people share their results on Instagram in one click. You can look at this as a frictionless way to build word of mouth and advocacy.
One way to replicate this is creating social media posts highlighting the personalised content for individual users. After that, prompt them to share in a few simple clicks (the path of least resistance matters). This will encourage other users to share their results and help to create a sense of community around the campaign.
Three things we can learn from Spotify Wrapped
When it comes to marketing, more often than not, we have to run experiments before we find what works for us.
Some campaigns will be remembered for years, while others will not. If you are looking to replicate the viral success of Spotify Wrapped, here's what you need to keep in mind:
Make your data fun and engaging: find ways to make your data more exciting and relatable to consumers by using visuals, humour, and personalisation.
Create customised content for your target audience: this can be done in many ways, such as by using data that is specific to the individual consumer, by using visuals that are relevant to them, or by using humour that they will appreciate.
Use social media platforms to share content that will resonate with consumers: build word of mouth and advocacy for your brand using the Spotify wrapped campaign as an example.
Ready to get started with positive impact marketing?
Set up power marketing systems build a marketing strategy that drives results, when you join our certification.
Develop an advanced set of marketing skills that drive more measurable results to any project and harness the power of psychology, purpose, storytelling, and impact to build trust in an increasingly skeptical world.
Take our certification, build your marketing plan and build your ultimate marketing toolkit.