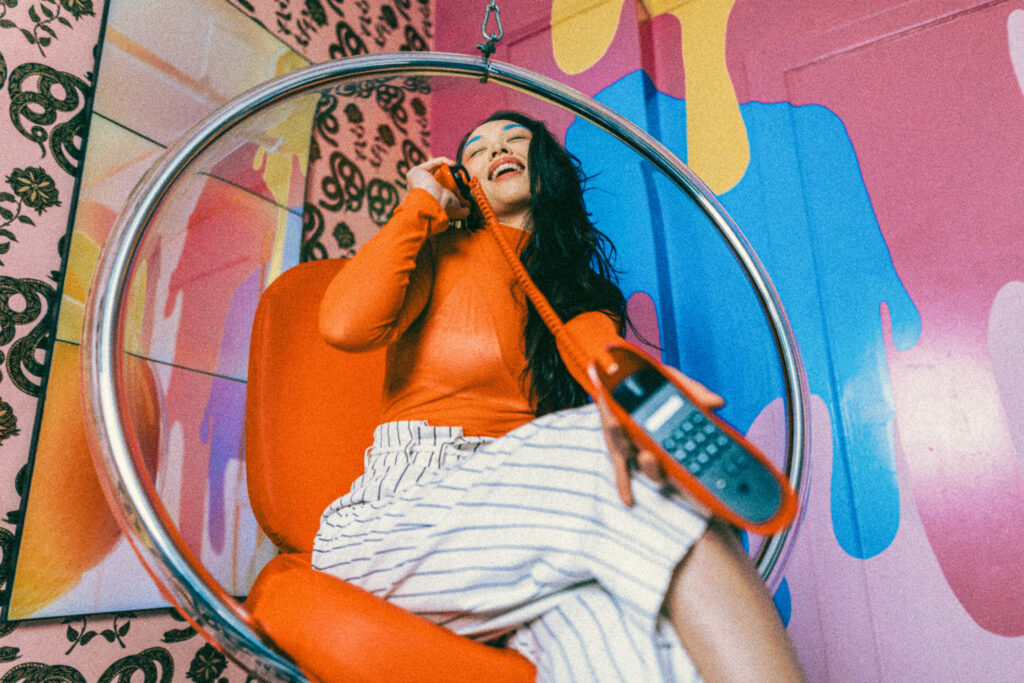 When it comes to email marketing, I am (and have been) a massive advocate of email communication for years. I believe it's a great way to connect with all of your readers at scale, yet create intimate conversations with each of them. Creating an email marketing plan is key when it comes to marketing strategy.
Yet, a lot of people are wary about making their emails stand out from the crowd, which I do appreciate.
So, yeah, you'll have some tough competition in there – plus, not every email will land the way you'd like it to. It takes an average of 7 interactions (The Marketing Rule of 7) to get people to interact with your content – it's not just me saying this. The rule of 7 was invented in the 1930s but is still used today.
This rule states that a prospect needs to "hear" the advertiser's message at least 7 times before they'll take action to buy that product or service.
In short: it takes an average of 7 interactions to get someone to take action. This is why successful email marketing requires a plan, especially for writers, who are building trust with their audience through their content.
In order to create a plan, you'll need to get clear on the following:
What will your emails look like?
How often will you send emails?
Identify goals and success metrics
When it comes to platforms, we recommend looking at Flodesk and ConverKit, two amazing options for creators, small business owners and even startups. Where Flodesk is more design-focused and perfect for visual brands, ConvertKit is perfect for course creators and entrepreneurs.
Define the content of your emails
When thinking about great subject lines, it's important not to confuse them with 'clickbait' content or strategies. Your subject line needs to capture the attention such as pattern interruption or subverting expectation by standing out from the crowd. Just like an article needs the right headline, your email needs to get opened to actually get some traction.
Treat your subject line like the movie trailer – give a preview so they know what to expect.
Without an appealing headline, your email will get overlooked or mistaken for spam and deleted. The most effective headlines tend to try to capture your immediate attention. The best email writers tend to ask you a question that triggers a particular emotion, e.g. curiosity, something that speaks to your inner voice, whatever gets you to open it.
Still, remember to be aware of potential spam words.
The second is a story. You have to have a compelling story to match the attention that you're going to grab because if you grab the attention, then you don't have a powerful story, then it falls apart. And that's typically where clickbait happens.
The content should build authenticity and credibility: "do people believe what you are telling them?"
If you can't capture attention, you'll never get to the story. If you capture attention with a poor story, you're going to lose people. And then if you capture attention with a powerful story, but it doesn't feel authentic, then it falls apart.
Build some traffic, engagement or trust. Depending on the calls to action for your email, you'll find you may want to create brand awareness, spark engagement or convert your audience into customers (if you are trying to sell a book, for example).
In most creatives' cases, you're looking to drive people to your content and increase traffic – which also increases trust and authority. Overall, you want to be clear about the goal of your email.
Know what you want your reader to do as a result of reading the email, and make sure it is 100% clear to them as well.
How to review your email performance
Yup, I am asking you to get saucy with your metrics. In order to create a strong plan, you will have to review your efforts every 4 to 5 weeks.
Once you have clarity about what's in your reports under each of these metrics and consider the context of your specific business, you can make smart and informed decisions about what to do next. Here are the top metrics you should be tracking:
Open Rate: the number/percentage of people on your list who opened the email
Click-Through Rate: the number/percentage who clicked through a link in the email or took the specific CTA you wanted them to take.
Unsubscribes: the number who unsubscribed following the sending of your email (Happens! Don't panic – this is a good thing because you want an engaged list.)
Once you understand the metrics, it's time to track them. Let's say you want to improve a metric that's been the same for a long time. Using your reports, you can make an informed guess about what you could change to improve.
How can we measure effectiveness through marketing practices? 
Grabbing the attention is the subject line and how do you measure that is the open rate. If you don't get people to open the email, you don't even get to the content, which means you're not getting to the second pillar, which is a story.
To measure the effectiveness of that story is if you put a link, click a link in the email, you can measure the effectiveness of that click-through is.
At the same time, trust and credibility can play to the click-through percentage. If you're trying to drive that click-through into a sale, or to some type of registration that can tell you how effective you are in terms of building that authenticity and building in that credibility.
Create your email marketing plan
If you are new to email marketing, it's better to start out with a lower frequency and add, than to start with a lot and then suddenly reduce your frequency. Ideally, you want to send a newsletter at least once a month.
"When should I send my emails?" I get asked during every single email marketing workshop I run. There is no right answer – this changes depending on the industry, your audience, etc. A good tip, if you already have an audience, is to play around with A/B testing to see what your audience prefers. Then create a frequency and stick to it.
Popular industry sending times can also be found here. 
Assess your email marketing results and performance each month and use the example above to test and reassess your work. Then, try making the change and tracking your results as a kind of experiment:
Begin by coming up with a hypothesis about what will happen when you make a change.
Then test it.
Use your reports to determine whether the change you made works.
If it does, then you should keep replicating that action.
If not, test another element until you've determined what works.
Putting it all together
When it comes to getting started with email marketing, consistency is at the base of your strategy, this means you have to get clear on what the emails are trying to achieve, create a frequency to set expectations, and take the time each month to look through your performance to assess what can be changed or improved.
Ready to get started with positive impact marketing?
Set up power marketing systems build a marketing strategy that drives results, when you join our certification.
Develop an advanced set of marketing skills that drive more measurable results to any project and harness the power of psychology, purpose, storytelling, and impact to build trust in an increasingly skeptical world.
Take our certification, build your marketing plan and build your ultimate marketing toolkit.