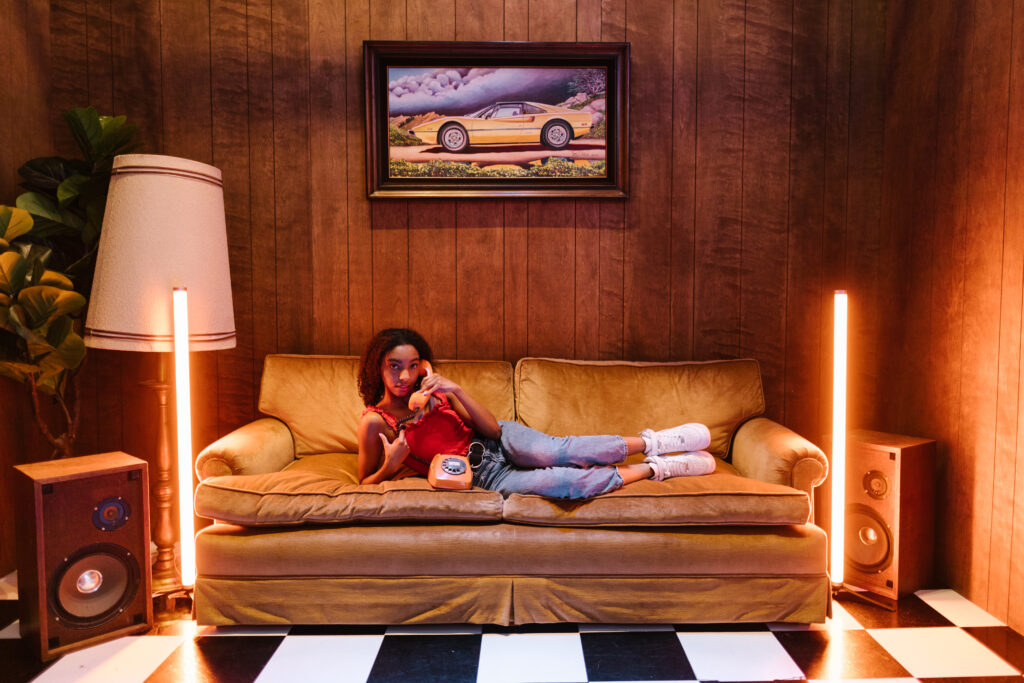 Instagram stories are a great way to connect with your audience more personally. They're also great for showing off your brand's personality and getting creative with your marketing.
Over the past few months, as the focus for Instagram shifted to Reels, many marketers and small businesses started wondering whether Stories would be outshone by the new immersive feed (among other things).
Yet, the love for Stories is strong in users, and it shows – so yes, stories are not going anywhere!
In fact, Instagram released an update extending the length of single Instagram Stories to one minute.
It may just about be time to refresh your strategy, start showing up consistently in your stories, and connect with your audience on a deeper level.
Create consistency in your schedule
Let's start with the elephant in the room: how can I make the time to show up in Stories? Yup, we just read your mind. Like your feed content, you should have a regular posting schedule for your Stories. As we often say in our certification, the way to success is to start small.
Add to your scheduling calendar one day for Stories and consistently show up once a week. After that, you can start thinking of themes for different days of the week.
A few ideas to get you started include:
Weekly Q&A with your audience
Roundup from your feed
"Come work with me" day.
Shoutout to your favourite accounts
Lucy Jeffrey, founder of Bare Kind, share a trick for you to use your Stories to amplify your existing content.
Instagram Stories for discovery
When Instagram added the suggested Stories section to the top of the Explore page last year, they introduced a new way for people to discover content on Instagram.
In the last few years, Instagram has optimised Stories for discoverability:
"Add Yours" Sticker: the "Add Yours" sticker is a terrific way to engage with your community and start co-creating content with them – plus, it can be a great promotional tool. Did you just release a new product or book? This is your chance to ask your audience to share a selfie in their stories or their own copy of your latest literary masterpiece.
Locations & Hashtags: When Instagram first introduced stickers to Instagram Stories in 2017, they were more fun than practical. But since then, Instagram has added a ton of new functionalities to location and hashtag stickers – allowing them to be a real game-changer for people discovering and interacting with your account.
Estelle Keeber, founder of Immortal Monkey and one of the UKs leading Instagram experts shares why you should be using the location tag more often.
This feature has been pretty dormant for the last year however Instagram have now reintroduced the functionality in stories which means that you can be reaching a wider audience, simply by tagging in your location. Great for raising the visibility of small brick and mortar brands too!
Use Stories to encourage your audience to take action
Your Instagram stories should be about more than just promoting your latest product or sale. Use them to tell a story that will engage your audience and give them a reason to take action.
As an example, you can use an 'IG Story curve':
Firstly, kick off with a story to hook your audience.
Secondly, tell them why they need help using specific pain points.
Finally, quickly cover a highlight from the content and provide the link to click and read more on the subject.
Our favourite Instagram Stories features
Links and CTAs in stories
The ability to add links to your Instagram Stories has totally changed the game for brands. Whereas you only had one hyperlink to work with on Instagram before, with Instagram Stories, you can quickly drive traffic back to your website or latest offer.
Other options of stickers that can work as great call-to-action include
Get a quote: fantastic for consultants to collect leads.
Send me a DM: another great way to start a 2-way conversation.
Highlights
Unlike regular Instagram Stories that vanish after 24 hours, Instagram Stories Highlights are curated clips grouped together by you and live permanently on your profile until you delete them. They appear directly under your bio and above your Instagram feed and will play as a stand-alone story when someone taps on them.
The feature is literally front and centre on your profile. Instagram Stories Highlights are similar to the "start here" section of your website and can be a shortcut to answer specific questions.
Did you know you can turn your highlights into a Reel? Think of your latest event's FAQ videos behind the scenes and user-generated opportunities from your customers and clients.
Captions sticker
We are big fans of accessibility and rejoiced when Instagram launched native captions!
In fact, this feature is a blessing for talking-head Stories and users looking to talk directly to their audience. We highly recommend adopting the feature (you'll find it within your sticker options) to create a more inclusive experience.
Instagram Stories Stickers
Something that used to be "a great addition" to your Stories, stickers have now become a powerful way to encourage your audience to become more "active."
Today, you can share poll stickers and emoji sliders to your Instagram Stories, question stickers, music stickers, countdown stickers, and even shopping stickers!
Not only can stickers add a ton of personality to your Instagram Stories, but when used properly, they can also help increase the amount of engagement you get.
Want to start warming up your audience when creating stories? Start each "series" with a poll or quiz sticker to get your audience's take on the topic you'll be covering in your content.
Three ways to creative with your Instagram Stories content
Get creative with your Instagram stories, and don't be afraid to experiment. Try out different types of content and see what works.
Share a brand new announcement
This is perfect for products, blog posts, projects or launches. For example, using stickers and reveals can help adding mystery. Don't forget to hit your followers with a promo code or call-to-action (CTA) at the end!
Organise a flash giveaway or discount for your followers
The 24h nature of Stories allows you to make the most of time-bound deals and giveaways and harness the power of Instagram stories by increasing sales.
Share testimonials and add a CTA at the end
Share testimonials or quotes from your audience about a specific project, product or service. Another great way to do this is to share before and after posts (your food, editing photos etc.)
Instagram Stories and confidence
Don't overthink it! Sometimes the best thing you can do is share your everyday life, adds Debs Wallbank, founder of The Menopause Confidence Coach.
There's no doubt that Instagram stories are a powerful marketing tool – but only if you know how to use them effectively. By following the tips above, you'll be well on your way to making the most of Instagram stories and driving real results for your marketing.
Ready to get started with positive impact marketing?
Set up power marketing systems build a marketing strategy that drives results, when you join our certification.
Develop an advanced set of marketing skills that drive more measurable results to any project and harness the power of psychology, purpose, storytelling, and impact to build trust in an increasingly skeptical world.
Take our certification, build your marketing plan and build your ultimate marketing toolkit.