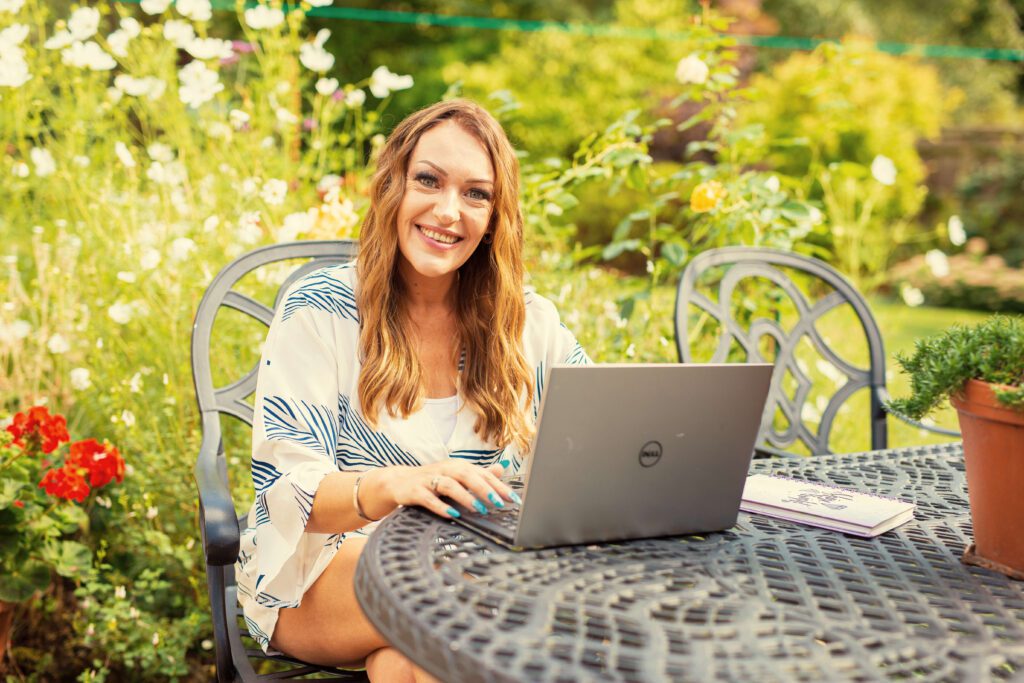 Estelle is one of the UK's leading Instagram Experts and has worked in the social media space for over 6 years, creating a global brand with no financial investment. She's incredibly passionate about enabling other business owners to maximise their visibility on Instagram with as little effort and time as possible. We caught up with Estelle to learn about her experience with a Reels-only strategy.
Why did you decide to pivot your Instagram strategy?
In 2020, Instagram announced they were introducing a new feature called Reels. There had already been a lot of speculation about what this new video feature would look like, and it was no surprise that Instagram Reels were very similar in style to Tik Tok, which at that point was at the top of the app charts.
Once I realised that Instagram would lean more towards video content, I knew I needed to move with the times and started creating more video content and fewer static posts. Lo and behold, in mid-2022, Instagram announced they would focus on sharing more video content than ever before…due to the amount of video content consumed.
What were some of the highlights of the strategy?
The beauty of Instagram Reels is that your content can be seen by thousands more people than you actually have following you, which means that you're in a much better position to reach your ideal clients or audience on the platform. I have less than 10,000 followers, yet my highest-reaching reel has been seen by over 24k people. You can watch it here.
I have loved watching how the feature has developed over the last 2 years, and I'm excited to see what Instagram does next.
What were some of the struggles and challenges?
Instagram can be super glitchy, especially when they release many new features. Sometimes I have lost drafts and could not post and use specific music audios.
Aside from the techy issues, I think most people struggle with confidence when creating content. Many of my clients are too scared to be in front of the camera. The beauty of our strategies is that we can help you create unique content your audience will love without having to dance or point…in fact, you don't even need to be in the reel at all for it to be of value and perform well.
How important was "going viral" for growth?
Going viral is a great feeling, I won't lie. However, it's a bit of a vanity metric. Every single reel that is shared should be shared with an intention.
What do you want to share? What do you want to achieve? More comments? More engagement? Shares?
Once you have set this goal, it's much easier to determine if the reel was successful or not, and this has nothing to do with the number of views ( unless that WAS your initial goal ). What is more important is tracking what is working for you to do more of that.
Rather than focus on gaining more followers, look at what your current followers ( and fans ) relate to most. The people that already follow you do so for a reason. Nurture those people. Use your insights to see which content works best for you. You can learn about insights in our book, The Insta Queens Guide to Content that Converts.
How did you keep up with content when inspiration ran low?
For me, Instagram Reels are not just all about business and promoting what I do. They are also a great way to share a bit of the real me, which is excellent for building trust and relationships. So, when I get a little stuck with ideas, I simply share what's going on in my day or week.
Using a template is super quick and easy. Perfect for a monthly photo dump so you can look back at all your amazing memories.
You can check out my September photo dump reel here for some inspiration.
How did you use trending audio within your strategy?
As much as trending audio is fantastic, I also love creating my own original audio. This is what Instagram really wants to see, original content. How much more authentic can you get than your very own voice?
Get creative with your content. Take inspiration from your favourite accounts but always add your own twist. If in doubt…use trending audio, and the templates feature for a quick fix.
Check out how I use original audio here.
What were some of the best practices when creating the Reels?
Instagram is focussing less on hashtags and more on searchable words within the caption, so as much as it's about creating great video content, your caption needs to bring something too. Your caption is an extension of your reel.
Think about how you can add even more value and include as many keywords that are also relevant to the post to boost discoverability.
Using a hook will also help with keeping your viewers watching. Using the text tool to add a headline or a fun GIF is an excellent way to start your reel.
What were your top three lessons from the strategy?
It's more about quality than quantity. Think about your Reels strategy. Less is more.
Value, value, value. Always think about what your reel is trying to achieve. Is it fun? Educational? WHY will people want to watch?
Don't take it too seriously. Your business will not die a death if your reel doesn't get a million views. Stuck at 15 – 20 views…celebrate… that's 20 new sets of eyes on your content!
---
Estelle Keeber is one of the UKs leading Instagram experts and founder of Immortal Monkey. Alongside being a Forbes featured entrepreneur Estelle has also helped 132 women become amazon #1 best selling authors and has just launched her 21st book, the Insta Queens Guide to Content that Converts.
Ready to build a strong marketing strategy that drives results?
Develop an advanced set of marketing skills that drive more measurable results to any project and harness the power of purpose, storytelling, and impact to build trust in an increasingly skeptical world.
Take our certification, build your marketing plan and build your ultimate marketing toolkit.